This has ended. If you attended, let the organizer know by recording your Impact!
Positions
0 Remaining
Description

The City of Reno is looking for volunteers from nonprofit groups to work the Winter Light Festival as docents and light security for the artwork. Volunteers will earn $14 an hour which will be paid as a donation to the organization for which they are volunteering. There are multiple two and five hour shifts available Friday, December 6 through Sunday, December 15, 2019.

Please fill out the form to register.

There are many volunteer needs to sign up for and the City will be providing training to volunteers on December 6 (lunch/tours provided) to prepare you for your upcoming shift.

Please note that volunteers must be mature and confident and have enough authority to ensure the good behavior and conduct docent tours for visitors to the event. Volunteers must be over 18 years of age, fluent in English and have good communication skills.

Volunteers must also note that they are working outside. Several layers and a winter coat is suggested.

The School of the Arts is sharing this information on behalf of the City of Reno.

GivePulse

1 Position Filled

|

1 Impact

|

24 Hours
Location:

Wingfield Park,

2 South Arlington Avenue,

Reno, NV 89501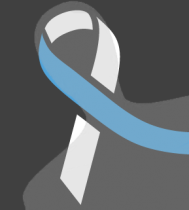 James Cavanaugh wrote on December 6th, 2019
Hi Tonya, I think I may be a bit late in my reply, but for any questions regarding details for this event, please email hilla@reno.gov.
We set this "event" up in GivePulse on behalf of the City of Reno, and they are administering all the volunteers themselves. - James

Tonya Hart wrote on December 6th, 2019
Hello, my name is Tonya Hart and I would like to attend the volunteer training offered tomorrow at noon, but I am not sure where to go. Please advise me where I should go and when to be there. Feel free to call or text me at 805-368-9546. I look forward to helping at this festive event.